Phone: (513) 374-8266
Email: scott@jthlaw.com
Education
University of Cincinnati College of Law
Cincinnati, Ohio
Juris Doctorate (2011)
Cum Laude, Class of 1957 Scholarship, College of Law Scholarship, Henry A. Morrill Constitutional Law Prize, Dean's List, Thompson Hine & Flory Advocacy Prize, Lois Rosenthal Award, Law Review, Ohio Innocence Project
University of Cincinnati –
Cincinnati, Ohio
Bachelor of Science (2008)
Magna Cum Laude, Dean's List, Helen P. Glimpse Scholarship
Practice Areas
Veterans Claims
Probate
Expungements
Estate Planning
Jurisdictions
U.S. Court of Appeals for the Sixth Circuit
U.S. Court of Appeals for Veterans Claims
U.S. Court of Appeals for the Federal Circuit
U.S. District Court for the Southern District of Ohio
All Ohio Courts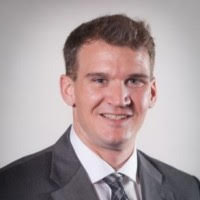 About Attorney Scott Crowley
Scott joined J. Thomas Hodges and Associates in July of 2021.
Scott graduated with honors from University of Cincinnati College of Law in 2011. While in law school he accepted his commission as an officer in the United States Marine Corps. He served on active duty as a Judge Advocate. During his time on active duty, he represented hundreds of active-duty service members, retired military clients, and their families concerning a number of legal issues including civil law, family law, estate planning, landlord-tenant law, tax law, and consumer law.
While on active duty, Scott served as a prosecutor on Marine Corps Air Station Miramar and was designated as a Special Assistant U.S. Attorney for the Southern District of California. Scott left active duty in 2015 and served as an assistant prosecutor for the City of Cincinnati.
Scott currently serves as an elected official as Hamilton County's 37th County Recorder where he focuses on streamlining technology, government efficiency, professionalism, and superb customer service.
Scott lives in Green Township with Anna. They have two beautiful children.
Disclaimer
Due to Scott's status as the County Recorder Scott does not engage in the practice of real estate transactions, drafting any real estate documents, or drafting and executing any document that may be subject to recording at the Recorder's office.